A brief info about us
Setia Brothers Sdn Bhd
Introduction
About the Company
The year 1996 was a significant milestone in the life and career of Datuk Dr. Nek Abd Rahman bin Saleh. In that year, he founded and established a company, Setia Brothers Sdn. Bhd with a specific purpose that is to lead the equine related business specifically in the Biotechnology based on the horses' milk. Due to high commitment in the government sector, he entrusted the business to be headed by his wife. In order to ensure that the product is valuable, researches must be conducted not only to rely on the testimony of the customers but to serve as an assurance of the safety of the product.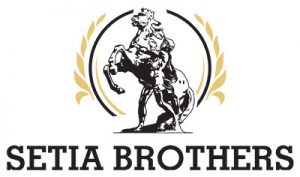 Hence, the first research collaboration was established with Universiti Pertanian Malaysia (UPM) in finding the reaction response to various types of cancer. Consequently, another research collaboration was conducted with Universiti Malaya (UM) for tropical diseases caused by mosquito-borne viruses. This was followed by another research collaboration with Universiti Brawijaya, Indonesia that focused on studies related to skin diseases. The collaboration with Universiti Sains Malaysia (USM), was focused on Diabetes Mellitus Type 2, and the collaboration with Avanticell Science Scotland in the study of prostate cancer.
There are other agencies and organizations that helped conducted further research including IMR, JPVM and others. After being satisfied with the studies and researches conducted, finally a product under the brand "Niemans Feramilch" was released for Malaysian and international market. The thing that is most proud of is that, this study is the first study and the first success of a horse-based dairy product to help "CML" and "ALL" blood cancer patients in the alternative (supplements) forms of medication.
Our Office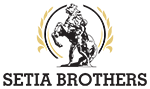 Setia Brothers Sdn Bhd
52-1, Jalan 2A/27A,
Seksyen 1
53300 Wangsa Maju
Wilayah Persekutuan
Malaysia
Tel: +603-4142 7958